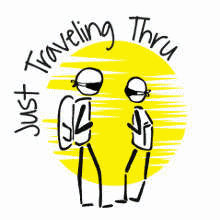 Caribbean Cruise on the Carnival Legend Map
Our Spring Break cruise ship was the
"Carnival Legend"
, one of those very large cruise ships; 88,500 tons, 963 feet in length, 105.6 feet of width with 2,124 passengers and 930 crew. Comfortable accommodations, we had a balcony stateroom on deck 7 port side. Seasoned cruisers should note that the Port of Tampa is "height limited" by the Sunshine Skyway bridge, so the truly very large cruise ships are not able to utilize Tampa.
Departing Tampa
We departed the Tampa cruise port Sunday 3/11/2012 at 4PM on our way to Grand Cayman.
Jeremy and I are observing the ship's progress, as it proceeds towards the Gulf of Mexico. We were both amazed at the distance between the Port of Tampa and the Sunshine Skyway Bridge, it is approximately 30 miles because the cruise ship is required to remain in the "ship channel" as Tampa Bay is shallow in many locations. In addition, the ship channel has "speed restrictions" mostly for safety purposes.
We arrived at Grand Cayman Tuesday at 7:00AM, and we were picked up and taken to Captain Marvin's a local company that took us out to the northeast side of the island to a place they call "Sting Ray City".
Sting Ray City is a sand bar, out approximately 8 miles or so from the island, where the sting rays have learned that everyone who shows up, will feed them. So the rays come there by the dozens, and swim about looking for food from each person present. All sizes & shapes, and it was quite an experience. Rays are shark cousins, but have no teeth, and these were quite docile. The underside of the rays is extremely slick, as it is coated with something that protects them from sea lice and such.
After the sting ray encounter, we snorkeled a nearby reef and then headed back to Grand Cayman. We wandered around the city for a while, and then headed back to the ship for dinner.
On Wednesday, the ship pulled into Cozumel, Mexico and we headed ashore to a nearby dolphin encounter. I had done one of these before, and as I wanted to get pics from the pier, Celeste and Jeremy went on the actual encounter. It was a lot of fun for them, and even though I wasn't allowed to take my own pics from the pier, we were able to get a copy of pics their photographer took. We spent the afternoon on the beach there, did some more snorkeling and went back to the ship for dinner.
Thursday, we pulled into Belize, and went to a place about an hour away from the port, where we were able to go "cave tubing" - huge caves and a neat way to cool off from the heat there. After that, we went to a place where they had a series of zip-lines, and we traversed this huge zip-line complex and had a lot of fun.
Scuba Dive on Roatan
Friday we arrived at Roatan, Honduras and Jeremy and I went to the southwest end of the island for a Scuba dive trip with Tylls Dive Shop. Jeremy had to complete his "junior scuba certification test" first, and then we headed out to the bay for a 45 foot dive (until Jeremy completes his full certification, he is limited to 50 feet dives or less, until the age of 18).

We were the last people to arrive back at the ship, and as soon as we re-boarded, the ship departed.
Meanwhile on Mahoganay Beach
While Jeremy and I were diving, Celeste hiked over to the beach near where the ship was moored. The beach is located just a couple of hundred yards from where the ship was moored. Click here for the beach website.
Crossing under the Sunshine Skyway Bridge
As the ship passes underneath the St. Petersburg bridge, you can see for yourself how near the ship is to the bottom of the bridge.
A 2014 Florida Department of Transportation study noted that the Skyway's low bridge clearance prevents larger vessels from using the Port Tampa Bay terminals, but made no recommendation about options as the air draft of most new cruise ships exceeds the bridge's height limit at 180 feet .
Friday night and all day Saturday, was an "at sea" day, and the ship pulled back into Tampa in the morning at 8AM. Several "non U.S. citizens" failed to show up at the US Customs meeting, so all passengers were delayed getting off the ship until those people were found and processed. Never did hear what happened, but apparently it got resolved in some manner.
---
Disclosure: Some of the links on this page are Affiliate Links, meaning, at no additional cost to you, that we will earn a commission if you click through and make a purchase. So we would appreciate any click throughs, if you are inclined.
Note: All images on this page are the property of Just Traveling Thru, LLC unless otherwise noted.
Note: If you are interested in our European Tips & Warnings, Click here. Or to take a look at our methods for Trip Planning click here.

To view our entire set of images from our Western Caribbean Cruise, click here
---
To review any of our content, make suggestions and/or comments, please click the "Info" menu button at the top of this page. You will find our "Contact Us" link on that drop-down menu.