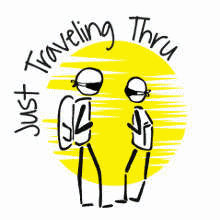 How we utilize United Airlines Business Class
Star Alliance program
and partners with many other airlines so the miles that we collect can be used on the partner airlines as well. In addition, United frequently will offer a flight that is flown by a Star Alliance airline. Among those Star Alliance airlines, Austrian Airlines is one of our favorites.
There are different United Mileage Plus award levels which you can find here. You'll notice that there is a first class/business one way saver award for 70,000 miles which is less than half of what the everyday award is which is listed as 155,000 miles. After doing research, it seems that the saver awards are typically from major cities and hubs in the U.S. to major cities and hubs in Europe. We were able to get business class tickets from Miami to Vienna for 140,000 miles round trip for each of us. This required us to rent a car to get to the Miami airport and back but we think the comfort and reduced miles requirements were worth the effort. Once we are in Europe we can take lower cost airlines to get to the cities that we want to be in…. Et Voila! Business class to Europe for less than half the standard miles. We also use the United Reward Credit cards so that we accrue miles for most of our everyday expenditures.
Suggested further reading for United Airlines
There are many other sites, try your own Google search.
To review any of our content, make suggestions and/or comments, please click the "Info" menu button at the top of this page. You will find our "Contact Us" link on that drop-down menu.