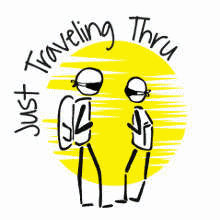 Bergen Norway Map
We started in Oslo early this morning; rode a train to Flam, rode a catamaran ferry to Gudvangen where we caught a tour bus that took us to Voss, Norway. At Voss, we caught a train into Bergen. Long but fascinating day of beautiful Norway!
Many people had told us (including Norwegian friends) that we should expect some "less than perfect" weather while in Norway, that never happened. We had perfect weather every day we were in Norway, blue skies, no rain, pleasant temperatures, etc. Your mileage may vary from ours...
Interesting Bergen Facts
Bergen was founded in 1070 and is situated on inlets of the North Sea.
It is Norway's second largest city and a major shipping center.
Formerly a major textile and ship-building center, the city's economy is now mainly service-based, including educational, medical, technical, insurance, financial, and retailing services. A small shipyard and ship-repair facilities remain.
Other manufacturing includes fish processing, steel, machinery, and electrical equipment.
Bergen is one of Europe's rainiest places.
Above information extracted from Wikipedia. Click here to go to the Bergen Wikipedia Page.
The Scandic Ornen Hotel (or anywhere downtown) is easily reached from the airport via rail. The train station is near the center of downtown, and immediately adjacent to the Scandic Ornen Hotel.
Byparken Area
Just across the street from the hotel is a beautiful park (Byparken) with a lake in the center and filled with flowers. We would walk through this park to reach the center of Bergen. The statue is of Edward Grieg, a Norwegian composer and pianist. He is widely considered one of the leading Romantic era composers, and his music is part of the standard classical repertoire worldwide.
This peaceful place is Bergen's first official park and dates back to 1855. The park used to stretch over a bigger area but after the big fire in 1855 the streets were straightened and the houses were rebuilt in another order, so that the result was a city with fewer winding roads and more uniform buildings.
We did not realize how similar Bergen is to San Francisco - Hills surrounding the town, deep harbor with the city surrounding that harbor, etc. It was a pleasant surprise!
Center of Bergen
The center of Bergen is a "pedestrian only" area, surrounded by a number of stores, shops and eateries. Street performers would frequently be present, to entertain the tourists and locals.
Fishmarket in Bergen
As we walked through the center of Bergen, we could see that we were now very close to the harbor, and there was a "Fisherman's Wharf" kind of area directly in front of us. Every type of seafood imaginable was available, and we determined that this was going to be our lunch spot after we had finished our morning's walk.
Funicular Line to top of Mount Fløyen
Our research of Bergen had revealed that the hill closest to the fish market area (Mount Fløyen) is served by a funicular, which was within two blocks of where the seafood area was. We decided that this would be a great way to get some elevated images of Bergen, and maybe get a bit of walking in as well.
You can see in this image how the funicular tracks ascend steeply to the top station.
Click here to view a video we took of the ride to the top.
Funicular Line Base Station
So after walking around the fish market, we headed over to the Fløibanen Station, got our tickets and boarded the funicular to get to the top of the hill.
Because it was still early in the AM, we were able to get right onboard the funicular - later in the day when we came down from the top, the line went down the hill, all the way back to the fish market!
The top of Mount Fløyen was beautiful; covered in trails, trees everywhere, a herd of goats that were having fun with the tourists, and stunning views of Bergen below.
Mt. Fløyen Summit
The top of Mt. Fløyen is covered with this beautiful forest, with hiking trails and great views of Bergen below. The people with the tent were setup for a little longer viewing episode!
Even though it is possible to hike from the top of Mt. Fløyen to other mountains in the area, or even to hike back down to Bergen - We decided to remain in the general area of the funicular, and use it to return to Bergen so that we could maximize our time in the city.
Mt. Fløyen Goats & City Views
There is a herd of goats on Mt. Fløyen, placed there to keep the greenery trimmed. The goats were moved to Mt. Fløyen in 2016 and even though they do not require humans to feed them, they still gather around to see if anyone brought them a snack.
These 'cashmere goats' each have names, and their photos and names are displayed on a notice board at the back of the viewing platform. Click here to read the complete story about these goats.
You can see what a great view there is of Bergen from Mt. Fløyen. The top of Mt. Fløyen is 400 meters above sea level, enough height to provide a beautiful vista of the city, but not so high as to be uncomfortable. For comparison's sake, the majority of the city of Bergen is between two to 6 meters above sea level (6 to 18 feet), which places Mount Fløyen approximately 390 meters above the city. The summit station sits at 320 meters above sea level, so you can see that the mountain is still a bit higher than the area of the station.
---
Disclosure: Some of the links on this page are Affiliate Links, meaning, at no additional cost to you, that we will earn a commission if you click through and make a purchase. So we would appreciate any click throughs, if you are inclined.
Note: All images on this page are the property of Just Traveling Thru, LLC unless otherwise noted.
Note: If you are interested in our European Tips & Warnings, Click here. Or perhaps our methods for Trip Planning Click here.
---
To review any of our content, make suggestions and/or comments, please click the "Info" menu button at the top of this page. You will find our "Contact Us" link on that drop-down menu.