The Pearl of Austria - Lake Hallstatt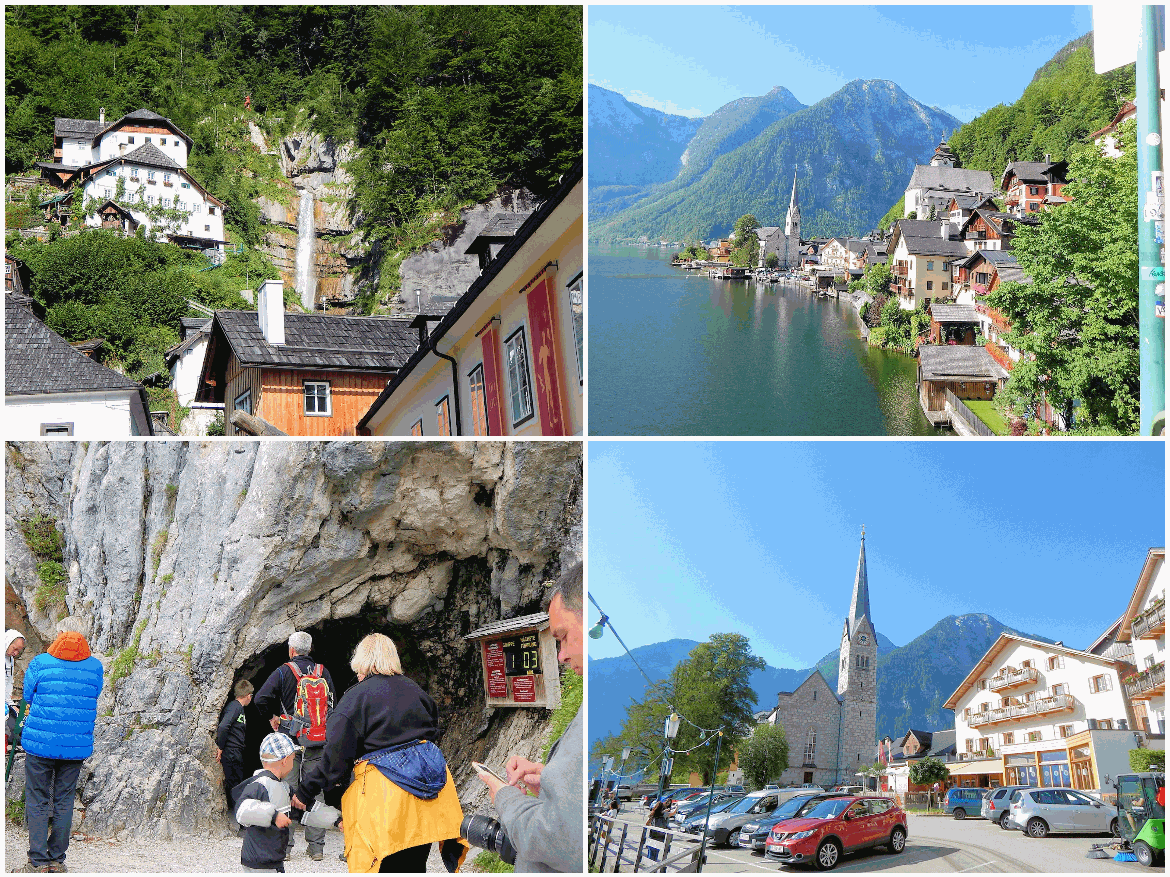 From the first time I saw an image of Lake Hallstatt I couldn't get it out of my mind. I could feel the almost eerie calm of the deep dark water and when I closed my eyes I could envision myself there floating in the middle of the lake on a boat in the windless quiet. A place where fairy tales are born... a prince riding along the river's edge in search of his lost princess. At least that is what my mind conjured up as I dreamed about this place. There is something magical in the images of Lake Hallstatt that captured my soul and this is how it got on our list of places to visit in Europe.
Hallstatt was the site of an early Iron Age culture from 800 to 400 BC, which is known as the Hallstatt Era. Hallstatt is considered to be the oldest still-inhabited village in Europe. In addition to its ancient history, Hallstatt is wedged between sheer mountains and Hallstatter See and is self labeled as the "Pearl of Austria".
The village of Hallstatt itself is very touristy with shops and restaurants that attract tour buses each day during the season. Obertraun, the village across the lake is less touristy and a weekend destination for those living in cities like Munich or Vienna. It's homes adorned with flowers in the window boxes and neatly stacked piles of wood ready to burn sitting next to most of the village homes. A small number of local restaurants with hearty Austrian food and your favorite mass of beer. There are only a few ways in by road and there is also train service from Vienna or Salzburg. The train station is on the eastern side of the lake which requires train arriving passengers to take a ferry across to the village of Hallstatt.
There are numerous things to do in the area. We rented a cabin in Obertraun for our stay which was both modern and rustic with all of the amenities that we needed and views of the mountains that we will never forget.
If you have never been to Lake Hallstatt & either you are planning a trip there, or you just want to know more about it, here are some good sources of information;
To review any of our content, make suggestions or comments, please use the "Contact Us" link in the 'Categories' drop down menu at the top of this page.