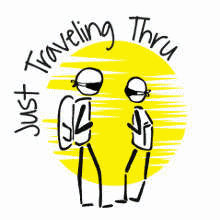 Bonita Point / Sausalito, CA
Fort Baker provides you with the opportunity to get very close to the northern base of the Golden Gate Bridge, and as can be seen, they were installing "suicide nets" on the bridge to prevent "bridge jumpers". Once we had completed our picture taking at Fort Baker, we drove back up the hill and crossed through to the Bonita Point Lighthouse side via the long single lane tunnel that connects the two areas.
NOTE: Be prepared to wait at the tunnel, it is a single lane and it is "time controlled" to allow cars from one side to proceed and even though there may be no cars waiting, the time has to expire before you are allowed to proceed.
NOTE: Image # 3 is the property of the National Park Service.
Once we were allowed to drive through the single lane tunnel (traffic is allowed to move through in time intervals), we drove to the Bonita Point Trailhead, and began our exploration.
In image # 3 you can see how the fog is trying to obscure one of the barracks buildings. This type of building is where the Army Gun Crews lived while they were maintaining all of the guns. For you image "purists" out there, yes the building was a light green color and we have no idea why?
In image # 5 you can see that the final tunnel leading to the lighthouse is closed for repairs, as there was no other way to reach the lighthouse, that ended our hike.
In image # 6 you can see one of the original artillery gun emplacements. The guns have long since been removed, but they were mounted in those concrete block houses with a "pop-up carriage". This allowed the guns to popup, fire a shot, and then lower down again such that they were less likely to be hit by return fire. The concrete block houses are very strong and well built, so the Army just let them remain instead of destroying them. A volunteer veteran group (the "Fort Baker Retreat Group") helped restore them.
For you Military History enthusiasts out there, the artillery were 12 inch rifled guns utilizing Barbette Mounts and a barrel length of 436 inches. The concrete structures were two story, with powder and shells being kept below the gun level in their own rooms. The gun & carriage structure weighed approximately 120,000 pounds. These were big guns, and as just a comparison, Navy older Battleships such as the USS Arizona carried 14 inch guns - only slightly bigger than these Fort Baker guns.
Now if that last tunnel had not been locked, and we could have proceeded out to the lighthouse - this is what we would have seen. There has been a lighthouse in this location since 1855, and it was only after we researched why that final tunnel was locked that we found out that the Park Service only allows access to the lighthouse two days a week. Click here to go to the Wikipedia Page where you can find the full story about this lighthouse.
NOTE: This image is the property of Joshmt via Wikipedia Commons.
---
Disclosure: Some of the links on this page are Affiliate Links, meaning, at no additional cost to you, that we will earn a commission if you click through and make a purchase. So we would appreciate any click throughs, if you are inclined.
Note: All images on this page are the property of Just Traveling Thru, LLC unless otherwise noted.
Note: If you are interested in our European Tips & Warnings, Click here. Or to take a look at our methods for Trip Planning click here.

To view our entire set of images from our 2021 San Francisco Road Trip Image Gallery, click here
---
To review any of our content, make suggestions and/or comments, please click the "Info" menu button at the top of this page. You will find our "Contact Us" link on that drop-down menu.