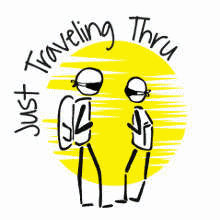 Carmel-by-the-Sea, CA Map
The storybook theme started when a man named Hugh Comstock built a home for his wife, Mayotta. She was a doll maker and needed a place that would be appropriate to display her collection of dolls for her business. He fashioned the homes in a whimsical style with hand made frequently imperfect details. This unique style in this village that was full of writers and artists became very popular and numerous cottages were built. Today this fairy tale style makes up a good portion of the village shops, restaurants and art galleries in the area and it makes you feel like you are living in a storybook fairy tale.
The image above is the Tuck Box eatery in Carmel-by-the-Sea, California and it is the only commercial property Hugh Comstock ever made.
Image Info: image is the property of Trevor B. via Yelp.
Fun and/or Interesting facts about Carmel-by-the-Sea
There are no street addresses because the founding fathers opted for a centralized Post Office instead. Today most people that live in Carmel by the Sea use P.O boxes. The city is now being urged to change it due to the implementation of the Homeland Security "Real ID" program which requires a unique verifiable address.
As of 2019, 3,830 people live in Carmel-by-the-Sea City limits.
According to Zillow in 2021 the typical home price in Carmel-by-the-Sea is $2,072,613.
The temperatures in Carmel-by-the-Sea remain incredibly consistent throughout the year. In December and January the temperature ranges from 44 to 64 degrees and in August it ranges from 53 to 69 degrees.
Clint Eastwood was elected mayor of Carmel-by-the-Sea for one term in 1986.
There are other unusual rules or laws in Carmel-by-the-Sea, take a look at this list.
We entered Carmel via the "Carmel Gate" on 17 Mile Drive and drove to Ocean Avenue to look for parking so we could get some images of Carmel Beach. One advantage of getting there early in the morning was that there was quite a bit of parking available.
As you can see, Carmel Beach is pretty and a number of residents were out walking their dogs on the beach (this is a dog friendly beach by city law). Once we had enjoyed the beach view, we started driving again along Scenic Road, which is lined with beautiful homes all the way down to Carmel Point.
There is a free small parking lot on Ocean Avenue as well as free, on-street parking on Camino Real and along Scenic Road which parallels the Beach. Restrooms are located at the foot of Ocean Avenue and on Scenic Road at Santa Lucia Avenue.
The history of Carmel began with Spanish explorer Juan Rodriguez Cabrillo's first sighting of the white-sand beach and pine forest of Carmel 50 years after Columbus discovered America. Click here to read the complete history of Carmel-by-the-Sea.
Father Junipero Serra founded the second California mission ("Mission Carmel") in 1771, which still stands on the edge of present day Carmel-by-the-Sea. This Mission and this area became Junipero Serra's favorite and he made this Mission his California headquarters. When he passed away in 1784, he was buried beneath the chapel floor. In 1834 the mission buildings and lands were removed from Catholic Church control by the Mexican government. The City of Carmel did not become a legal entity until it was incorporated on October 31, 1916.
NOTE: Image is the property of Pimpinellus via Wikimedia Commons.
---
Disclosure: Some of the links on this page are Affiliate Links, meaning, at no additional cost to you, that we will earn a commission if you click through and make a purchase. So we would appreciate any click throughs, if you are inclined.
Note: All images on this page are the property of Just Traveling Thru, LLC unless otherwise noted.
Note: If you are interested in our European Tips & Warnings, Click here. Or to take a look at our methods for Trip Planning click here.

To view our entire set of images from our Carmel visit, click here
---
To review any of our content, make suggestions and/or comments, please click the "Info" menu button at the top of this page. You will find our "Contact Us" link on that drop-down menu.