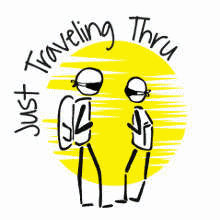 A visit to Arles, France Map
Avignon & Provence
") and Arles was the first stop after Avignon. The ship moved from Avignon, south to Tarascon at 5AM (approximately 30 kilometers), so that the day's tour to Arles could begin from there. The tour to Arles was via tour bus, so moving the ship closer made the bus route shorter.
The town of Arles is a community situated in the region of Provence-Alpes-Côte d'Azur in the south eastern area of France. It is a coastal community and a tourist destination, a popular seaside resort. Arles was established by the Ligurian populations during the times of the Ancient Rome and it used to serve as an important port and commercial hub. It is possible to see the remains of the old buildings preserved since the Roman times, like the old Amphitheater, aqueduct, and others.
Click here to go to the Arles Wikipedia page.
Interesting Facts about Arles, France
The Ligurians were in this area from about 800 BC. Later, Celtic influences have been discovered. The city became an important Phoenician trading port, before being taken by the Romans.
The Roman and Romanesque Monuments of Arles were listed as UNESCO World Heritage Sites in 1981.
Vincent van Gogh painted his famous Sunflowers in Arles.
Arles is twinned with: Pskov, Russia; Jerez de la Frontera and Cubelles, Spain; Fulda, Germany; York, Pennsylvania, United States; Vercelli, Italy; Sagné, Mauritania; Kalymnos, Greece; Wisbech, United Kingdom; Zhouzhuang, Kunshan, Jiangsu, People's Republic of China; Verviers, Belgium & George Town, Penang, Malaysia.
An international photography festival has been held in Arles since 1970.
World Famous Painters Vincent van Gogh and Paul Gauguin lived in Arles.
The Population of Arles as of 2015 is 52,886.
Arles is situated on the Camargue plain where the Rhône River divides to form its delta.
Arles is the largest commune in France in terms of territory.
A major French publishing house Actes Sud is also situated in Arles. It was founded in 1978 by author Hubert Nyssen.
The Arles Roman Amphiteatre
The Arles Amphitheatre was our first exploration stop. This two-tiered Roman amphitheatre is probably the most prominent tourist attraction in the city. The pronounced towers jutting out from the top are medieval add-ons.
Built in 90 AD, the amphitheatre was capable of seating over 20,000 spectators, and was built to provide entertainment in the form of chariot races and bloody hand-to-hand battles. Today, it draws large crowds for bullfighting during the Feria d'Arles as well as plays and concerts during the summer.
Arles Hospital
This is where (also now known as "L'espace Van Gogh" and no longer a hospital) Vincent van Gogh stayed in December 1888 & January 1889 (after he mutilated his ear). Van Gogh made several paintings of the hospital and grounds, and as you can see, the grounds are still very pretty.
Vincent Van Gogh moved to Arles from Paris in 1888. He produced quite a few paintings while here, however, his increasing mental illness caused the local government to have him hospitalized at least once.
Van Gogh's time in Arles became one of his more prolific periods: he completed 200 paintings, and more than 100 drawings and watercolours.
Arles City Hall
The 50 foot obelisk in front of the building, was first erected under the Roman emperor Constantine II in the center of the spina of the Roman circus of Arles. After the circus was abandoned in the 6th century, the obelisk fell down and was broken in two parts. It was rediscovered in the 14th century and re-erected on top of a pedestal soon surmounted by a bronze globe and sun on March 26, 1676.
Back to the Viking Heimdal
We had a light snack while hoofing about Arles, because we knew that lunch aboard the ship was going to be another great meal! The tour bus returned us to the ship for lunch, and we decided to not take the optional afternoon tour to St. Remy and instead hung out and worked on further jet-lag removal (AKA "nap").
---
Disclosure: Some of the links on this page are Affiliate Links, meaning, at no additional cost to you, that we will earn a commission if you click through and make a purchase. So we would appreciate any click throughs, if you are inclined.
Note: All images on this page are the property of Just Traveling Thru, LLC unless otherwise noted.
Note: If you are interested in our European Tips & Warnings, Click here. Or to take a look at our methods for Trip Planning click here.

To view our entire set of images from Arles France, click here
---
To review any of our content, make suggestions and/or comments, please click the "Info" menu button at the top of this page. You will find our "Contact Us" link on that drop-down menu.